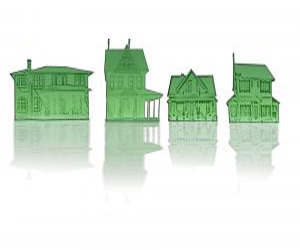 Imagine – a large home in the suburbs and a nice-sized yard. Do you instantly picture excess and waste? That's not the case in the live, work, play community of West Village in Smyrna. The homes that Ashton Woods Homes is building through its PowerHouse Green program ensure homeowners will save up to 45 percent on utilities and enjoy superior indoor air quality.
The community, Brookfield Park at West Village is now open and ready for home buyers to become happy home owners. The community is a private enclave in the West Village development, which is a recipient of The Development of Excellence Award by the Atlanta Regional Commission. The beautiful homes will be just walking distance from restaurants, boutiques, entertainment and more. It is also convenient to major business centers as well as Interstate 285.
To learn more about Brookfield Park at West Village, visit the Ashton Woods Homes website or call 404-606-9146.
Want more information about green Atlanta real estate? Visit Atlanta Real Estate Forum.