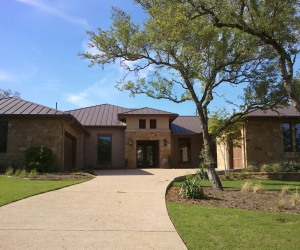 What makes Austin, Texas so special? It's not the cowboy hats and big belt buckles. In fact, just visit the city and it will make quite a different impression. Austin is rich in culture, history, job opportunities and Austin luxury real estate, landing it on ProximityOne's "Top 10 real estate boomtowns: 2020."
"Austin, Texas is an alluring location because of its sophisticated style and taste," said Duke McDowell, president of Sterling Custom Homes. "We strive to provide custom homes that match each of our client's individual preferences as well as the city's unique charm."
If you're interested in calling Austin home, then contact Sterling Custom Homes. For more than 20 years, the Austin builder has been one of the top home builders in Texas boasting cutting-edge designs and unique floor plans, to fit every buyer's needs.
Not sure if you want to live in one Austin's premier custom home, private gated and resort golf communities? Sterling's homes are featured at all types of luxury locations. You'll find them at Lakeway, Village of the Hills, Rough Hollow, Caslano, Seven Oaks, Barton Creek, Mirador Drive, River Place, Spanish Oaks and The Reserve at Lake Travis.
Why put it off any longer? Contact Sterling Custom Homes today to begin designing the home of your dreams.