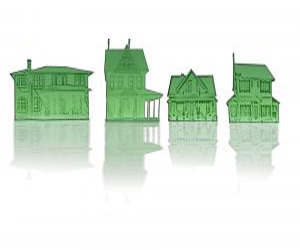 Although the economy may be beginning to turn around, many families are still looking for ways to save money while becoming more energy efficient. Record summer temperatures in many states and an impending cold winter in other's can cause a huge dent in our monthly budgets. Not to mention the rising cost of fuel, food and other necessities. If you're looking to save money, as well as energy, then we can help.
Below are some tips provided by the National Corn Growers Association to get you started.
Fill Up with Ethanol: Gasoline with 10 percent ethanol not only helps lower gas prices, but it also assists with stretching the petroleum supply. Recently, experts noted that ethanol has lowered gas prices by 15 percent, saving drivers $70 billion dollars this year alone.
Purchase Hybrids or Flex Fuel Vehicles: You can save money at the gas pump while helping the environment when you invest in a hybrid or vehicle that runs on E-85, an 85 percent ethanol blend fuel.
Buy Locally Grown Foods: Packaging, transportation, advertising and profits account for 24 cents on the food dollar. By choosing local meat, milk and produce, you not only support your local farmers, you also eliminate the costly transportation bill.
Turn off Your Home: According to the United States Department of Energy, a whopping 75 percent of electricity used in a home occurs while your appliances are off. Unplug these items or use a power strip to cut off power when not in use.
Set Your Thermostat: Although winter may seem months away, keeping your home nice and toasty raises your energy bill. Keep in mind that for every degree you lower the thermostat in the 60 to 70 degree range this winter, you'll save 5 percent on your home's heating costs.
These are just a few of the things you can do to help lower your energy bills while making a positive impact on the environment.
Do you have more money and energy saving tips? Share them here.