Brock Built's Green House is almost at completion, and while we have been periodically giving progress updates, including the green practices, I think it's time to go into a little more detail as to why this community service project is "The Green House."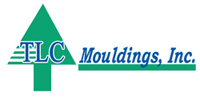 More than being EarthCraft certified and built to the standards of ENERGY Star, green practices have gone into all the details with the Green House. For example, the interior trim, constructed by TLC Mouldings, utilizes MDF moulding. This particular product is an environmentally friendly product because no trees were harvested specifically for its manufacture.  In addition, TLC uses materials that are made from sawmill by-products making this a green product as well. As an added bonus this item is made right here in the state of Georgia.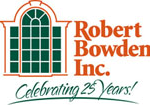 Robert Bowden, Inc. installed the siding on the Green House and used Nichiha Products. More specifically, NichiBoard fiber cement siding was used, which is made completely of post-consumer recycled content, like recycled pulp fiber, fly ash and recycled fiber cement products. Being made of more than 50% post-consumer recycled material, NichiBoard siding is the "Greenest" fiber cement siding on the market.

As always, be sure to check back as we will be posting more details about all of the green products used on the Green House, and will have some photos of the completed project before too long!