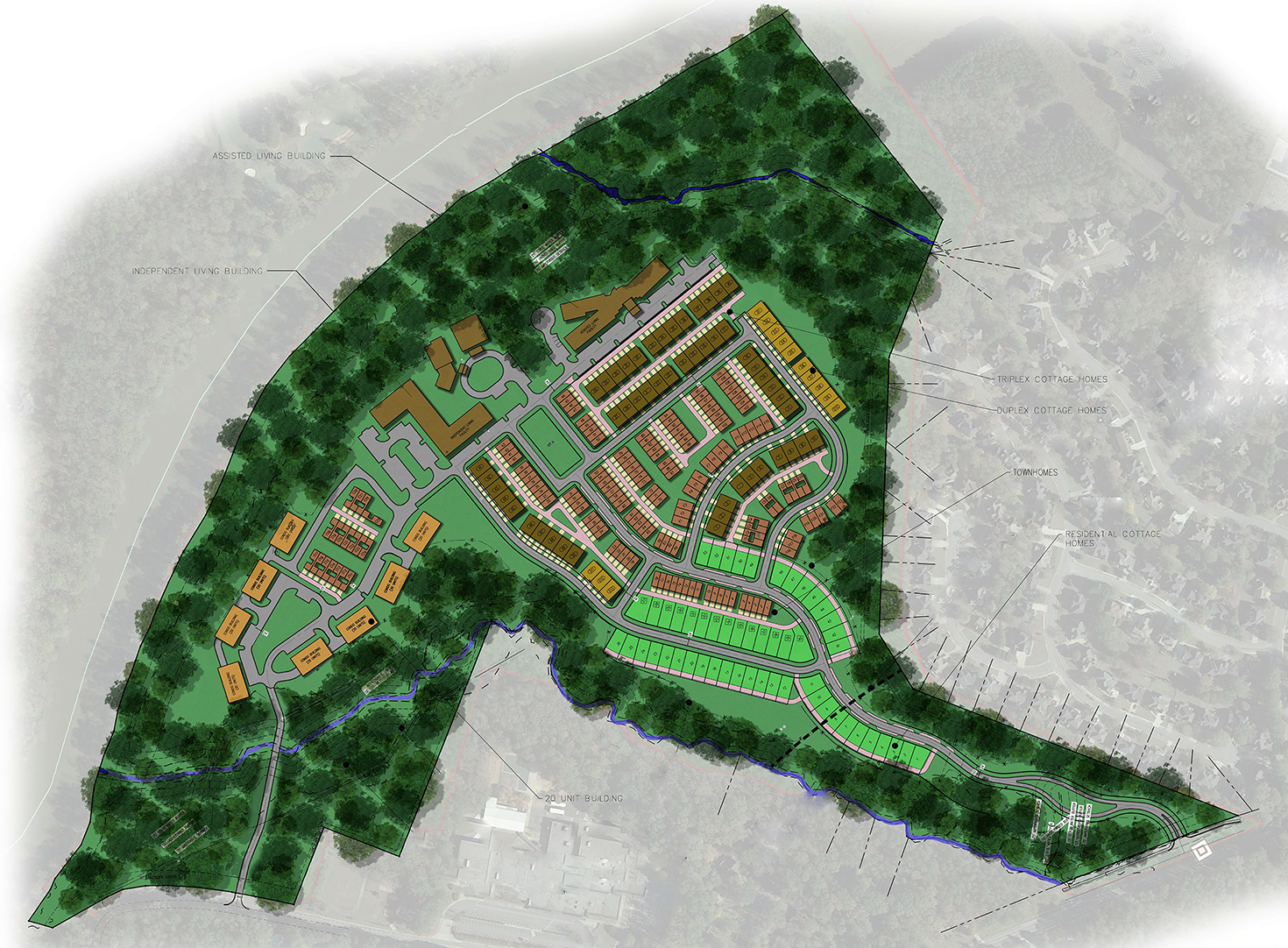 The Providence Group of Georgia, LLC, a Green Brick Partner, is excited to announce the purchase of a 115-acre territory of land for a new Peachtree Corners development off East Jones Bridge Road featuring 4,000 feet of frontage along the pristine Chattahoochee River. This new community will be a joint venture between East Jones Bridge, LLC, an Atlanta-based active-adult land investment group, and The Providence Group.
Slated to be the largest, most compelling age-in-place community ever contemplated in this part of the Atlanta MSA, The Providence Group will construct the for-sale residential units and will partner with a third-party company to concept the assisted- and independent-living components.
"East Jones Bridge sits in a prime location due to its close proximity to Gwinnett, North Fulton, and Forsyth counties," The Providence Group President Warren Jolly said. "With a robust aging population, we saw heavy demand in the market for a community of high-quality homes specifically built with the needs of the 55+ active-adult community in mind."
Upon completion, the community will feature 916 units of mixed age-restricted residences with stunning Chattahoochee River views. The for-sale residential plans will feature a varied selection of single-family homes, townhomes and condominiums. Planned for all stages of life, the project will also offer an age-restricted assisted- and independent-living component, as well as memory-care facilities.
In addition to gated privacy, residents will also enjoy plenty of amenities for active adults with a focus on wellness, sustainability, connectivity and innovation that embraces technology. The new East Jones Bridge development is expected to be one of the state's most distinguished communities for 55+ active adults.
"From the moment we successfully acquired this property we knew we had the opportunity to do something very special," Ken Shumard and Gary Chamblee of The Shumard Group said. "It was important for us to get input from the city of Peachtree Corners on what the mayor and council thought was needed in our city.
"With the vision in place, we knew the missing ingredient was a great partner, and that partner was The Providence Group. We have worked together for almost a year to make this dream become a reality."
Currently the largest city in Gwinnett County, Georgia, Peachtree Corners has historically been one of the fastest-growing counties in the Atlanta area. Nestled along the Chattahoochee River, the East Jones Bridge property is located in the "heart" of Peachtree Corners, adjacent to the 30-acre Jones Bridge Park and within 1.25 miles of the newly constructed Town Center and its abundant shopping, dining and entertainment venues.
"This is welcome and important news for our community," Mayor Mike Mason said. "As Peachtree Corners' population ages, we want to make sure that housing for these citizens is available.
"This project will provide that housing while respecting the sensitive river corridor and tree canopy that we all love and enjoy. We welcome The Providence Group and look forward to their exciting project."
The Providence Group anticipates construction to begin in January 2020. First homes will be available for sale in Q4 of 2020. Visit www.TheProvidenceGroup.com to learn more about new home opportunities throughout Atlanta and the surrounding area.