Active adult home builder Kolter Homes is gearing up for its inaugural Cresswind Cup at Cresswind Georgia at Twin Lakes in Hoschton. Taking place this weekend, the 2021 Cresswind Cup is a pickleball invitational competition between southeastern Cresswind and Kolter communities in a round-robin format.
Managed by 3D Pickleball and sponsored by Kolter Homes, this first inaugural Cresswind Cup will take place at the new Pickleball Center at Cresswind Georgia at Twin Lakes. The Cresswind Georgia at Twin Lakes Pickleball Center is estimated to be the largest private pickleball complex in Georgia and one of the largest in the Southeast.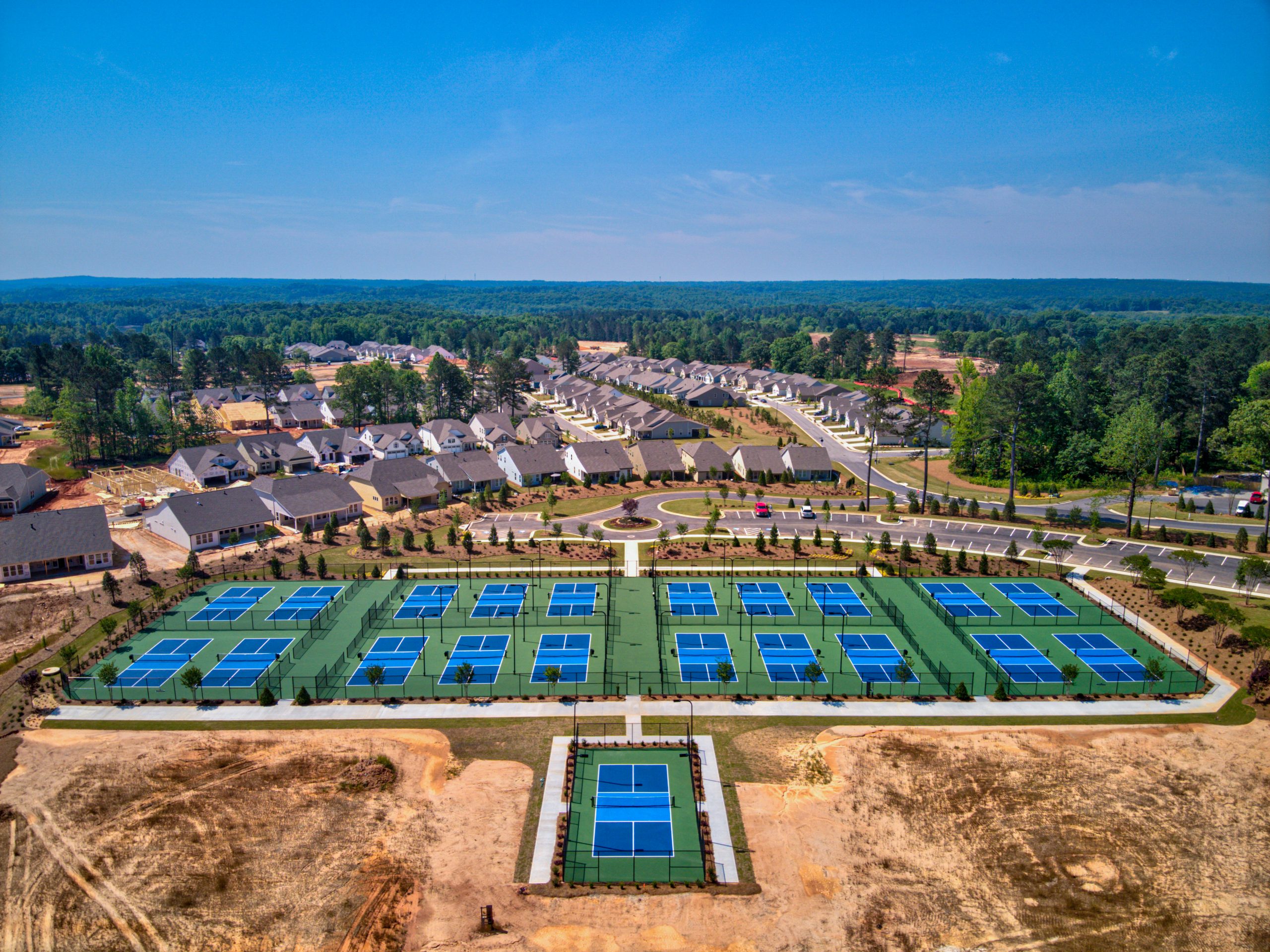 At completion, this facility will feature more than 40 pickleball courts and tennis courts with a "bird's eye" spectators pavilion. The two-day event will feature men's doubles, women's doubles and mixed doubles players competing for team championship banners, as well as a Team Championship Cup to be displayed in the winning community's clubhouse for one year. The event will conclude with dinner and dancing at the Saturday evening awards banquet.
In addition to the Pickleball Center, Cresswind Georgia at Twin Lakes will feature additional outdoor amenities including walking trails, a resort-style pool, event lawn, bocce courts and a bandshell. There are also two community lakes on the property for fishing, kayaking and canoeing.
Residents will also enjoy access to the community clubhouse, The Club, with lakeside views, a lounge area, event spaces, a state-of-the-art Cresswind SmartFIT Training Center powered by EGYM, cardio studio and arts and crafts room. Upon completion, The Club will also feature an indoor pool with lap lanes.
Play for the Cresswind Cup begins at approximately 7:30 a.m. on Friday, October 8, 2021, with men's and women's doubles followed by mixed doubles on Saturday, October 9, 2021, at approximately 8 a.m. The festivities will conclude Saturday evening at the Award Ceremony.
Cresswind Georgia at Twin Lakes is located at 87 Chatuga Drive in Hoschton. For more tournament information, contact John Manrique at 561-515-4450 or JManrique@Kolter.com. To learn more about the hosting community, visit www.CresswindGeorgia.com.