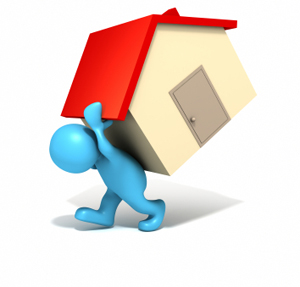 For the past few years, the big news in home buying has been no news. Home buying activity has been relatively flat recently thanks to the downturn in the housing market. But not long ago, during the housing boom, the big news was how big homes were becoming. Remember all the McMansion headlines? Buyers bought into the trend that bigger homes were better. Many buyers bought more home than they could afford.  As the housing market begins to creep back up, buyers should be more cautious about what they really need in a home and not get stuck living beyond their means in a giant house.
The new Equifax Finance blog article "
What Kind of Mortgage Can You Afford?" explains further, warning buyers to not get trapped into buying the biggest house they can afford, even if it is miles and miles away from work. Combining commuting expenses with housing expenses can give buyers a better idea of how much they can afford. If you are going to live 30 miles from work, you have to take into account your transportation costs when determining what you can afford each month. Take into account rising gas prices, vehicle maintenance, highway tolls, parking fees, etc.  Could you live 15 minutes away from work, save about half on commuting, and have a slightly smaller home? What would you be willing to trade to swap the time spent in your car with time spend with your family? Or, could you take advantage of public transportation? The greener choice would be to live as close to work as possible to reduce transportation times.
A good estimate of housing plus transportation costs is about 45 percent of your monthly take-home pay, but yours could be more or less depending on various factors, like whether or not you can use public transportation, how much gas your car guzzles, etc.  But the bottom line is that there will be give and take when it comes to the two. Lower transportation costs mean you can afford more home; higher transportation costs mean less. And you should also take into account the full cost of owning a larger home, including utilities. That big home may not be that great of a deal when you face very cold winter heating or very warm summer cooling costs for that huge house.
Get more tips on finance, real estate, credit,
protection from identity theft, insurance and more at the Equifax Finance blog.