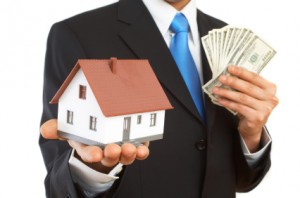 Home builders and buyers across America are taking a new look at home styles, based on recent data released from the Census Bureau, that found single-family homes have continued to get smaller in size, and this is likely to continue long after the recession's end.
Apparently the median size of single-family homes dropped from 2,268 square feet in 2006, to an even 2,100 square feet in 2009, according to the National Association of Home Builders' (NAHB) special study.
The popularity of smaller home sizes comes from lots of areas including: wanting to be more energy-efficient (the 'green movement'), tighter credit standards, a growing amount of first-time home buyers, amount of equity in currently existing homes that can be flipped into new ones, and less interest in home buying as an investment. For more information on green building, visit Atlanta Real Estate Forum.
"A new housing market is emerging, and even with the recession in the rear view mirror we expect the popularity of smaller homes to persist," said Bob Jones, chairman of NAHB and a home builder from Bloomfield Hills, Mich.
Home buyers are requesting fewer luxuries, such as three-car garages, fireplaces and patios. Although things home buyers did desire still included porches, heat pumps to help with energy efficiency, and moved away from exteriors using stucco. The lessening use of stucco may have come from the fact that many homes from 2005-2009 were made of stucco in the West, and that was the time of a 5 percent market share decline in the housing market.
The advantage for home buyers now is having a smaller and more manageable home, that they can find at a much lower price, for better energy efficiency and still have their desired number of bedrooms and bathrooms in addition.
For more information about the official report from the Census Bureau and NAHB titled: "Characteristics of Single-Family Homes Started in 2009", visit www.nahb.org/sfhstarts2009. Also, follow the National Association of Home Builders on Twitter at www.twitter.com/NAHBmedia.