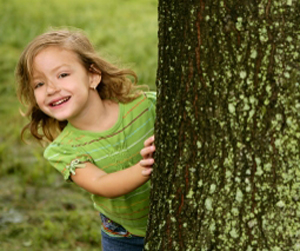 Did you know that Asthma is the most common chronic childhood disease nationwide, impacting the lives of 6.3 million children, with 230,000 children in Georgia suffering from the life-threatening respiratory disease. That's why the U.S. Environmental Protection Agency (EPA) is teaming up with the U.S. Department of Health and Human Services (HHS)/Administration for Children and Families (ACF) to combat this disease.
In honor of Children's Health Month, EPA Region 4 and ACF Region IV announced a joint pilot project to implement to use of an asthma resource toolkit at Head Start and childcare centers in the two Georgia counties with the highest incidence of asthma, Bibb and Lowndes. The project will target a minimum of 40 classrooms at these centers.
Created through a regional partnership between EPA and ACF, the toolkit was designed to help childcare and early education staff to better incorporate environmental education into their daily activities, and consists of EPA's asthma and secondhand smoke publications, education aides such as posters and coloring books for children, fact sheets and training modules for staff and parents.
For more information about this initiative, visit the EPA's website or contact Davina Marraccini at 404-562-8293 or marraccini.davina@epa.gov.
.