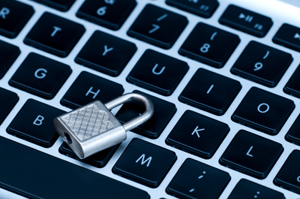 The recent blockbuster "Identity Thief" made light of a very serious, growing problem in the U.S. and around the world. Identity theft is growing at an alarming rate; and it can wreak havoc on your plans for environmentally sustainable housing, checking account, credit cards and
credit ratings, it can even impact your employment and employability if you are looking for a job. So what can you do to protect yourself? Practice good privacy protection habits first. In the movie, the victim simply gave his personal information over the phone to a caller claiming to be from a company holding one of his accounts. Giving out personal info to someone you don't know and cannot verify is a major mistake. But if you are already taking all the smart privacy protection steps you can and want to know if there's more you can do, especially if you feel you are at a higher risk of identity theft (say for example you know that your personal data was recently compromised); you may want to think about identity theft insurance.
While identity theft insurance can't prevent a theft from occurring, it can make repairing your identity a little bit easier after a theft has occurred. Repairing your identity can be costly; so the insurance reimburses you for certain expenses associated with getting your identity back where it should be. You can be reimbursed for things like phone bills, lost wages, cost for notarizing fraud affidavits or other documents, and certified mail costs, and sometimes even pre-approved attorney fees. If you're looking to purchase identity theft insurance, comparison shop policies first among multiple insurance companies. Make sure you understand exactly what you are getting; find out about policy limits, deductibles, whether it covers lost wages and attorney's fees and what the policy will cost, most policies range from $25 to $65 per year.
Get more tips on purchasing identity theft insurance in the article, "
Do I Need Identity Theft Insurance?" on the Equifax Finance Blog, and while you're there, you can find tons of information to help you protect your identity, as well as manage your personal finances, from retirement to taxes to credit and more.