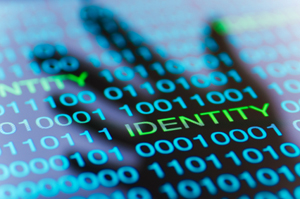 With the holiday season just behind us, some people will open their credit cards statements in 2013 and be in shock because they suddenly need an identity theft solution for items they did not buy!
If you find that you are suddenly the victim of identity theft, the finance experts at the Equifax Finance Blog have a great article for you called, "What to Do if You're the Victim of Identity Theft."
In this article, the experts review six steps for people to take action on after they have had their identity compromised. Although prevention is always recommended for ID theft protection first, you may find yourself needing an emergency plan.
The experts suggest taking these steps to begin fixing the damage done by identity theft:
Fraud Alerts – File a fraud alert with Equifax, Experian and TransUnion, the three main consumer credit reporting agencies.
Close Accounts – Be sure to contact each individual company and close any fraudulent accounts if you find any. You will need to give them proof of your idenitity and sign fraud dispute papers in order for the accounts to be closed.
Alert/Monitoring – Check out the various credit monitoring services offered today. Equifax offers this service and will alert you of certain changes in your credit history, if you want to keep an eye on your credit report.
Be sure to see the full article to learn about the next three steps which continue the critical first aid process. For more great
identity theft information, please read the Equifax Finance Blog today!