Green is the new pink.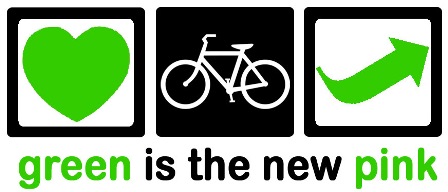 Green living has been a topic of discussion at universities across the nation, a household word since Al Gore's "An Inconvenient Truth" and even has its own section in most newspapers nowadays. With all these products around you claiming they are green or eco-friendly it's hard to decide what green really means.
That's why you need to visit the Go Green Expo this weekend at the Cobb Galleria Center in Atlanta. If you want to learn more about living a green lifestyle, what "eco-friendly" really means and which products are truly green, you should attend. Or if you are an early-adopter of this very-important trend, you should go too! You can never be too green.
The expo will have over 200 exhibits including HollyBeth's, an Atlanta-based eco-friendly beauty product company. HollyBeth's products are made from organic plant extracts and owner HollyBeth Anderson has partnered with UNICEF's Inspired Gifts to provide drinking water to underpriveledged communities across the world through the sale of her Wildflower Dry Oil.

The Go Green Expo will also have acoustic musical performances, green job opportunities, free yoga sessions, a rock climbing wall, free organic food sampling, hybrid car test drives, eco-kids zone & organic garden, green marketplace, demonstrations and hands-on activities.
This day of fun and education will be held at the Cobb Galleria Centre (Two Galleria Parkway, Atlanta, GA 30339) Saturday June 27, 10am-6pm and Sunday June 28th, 10am-5pm. The cost will be $10 for a full wekend pass (Saturday & Sunday), $5 for students and seniors with proper ID and free for children 12 and under.