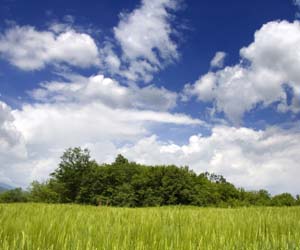 While you may already know about the green building trend that's moved across the United States, what you may not realize is that the southeast is a hotspot for green activity. The U.S. Environmental Protection Agency (EPA) recently recognized five WasteWise partners in the southeast for outstanding achievement. Nationally there were 24 winners in categories including business, education and government.
The 2010 WasteWise award winners were:
Better World Books, Georgia — This company collects and sells new and used books online. They also donate a portion of each sale to help literacy initiatives worldwide.  In 2009 alone, the company recycled 7,090 tons of materials, which is equivalent to removing 2,900 passenger vehicles from the road for one year in terms of carbon dioxide output.
Freightliner Custom Chassis Corp (FCCC), South Carolina — Freightliner is the nation's largest producer of diesel-powered chassis for the RV and walk-in van industry.  By taking a 'green' initiative, the company has gone from dumping 125 tons of solid waste per month in January 2008 to zero landfilling in September 2009. Not only is this great news for the environment, but it has also saved FCCC $157,598 in 2009 alone.
Fetter Group, Kentucky – Fetter Group, a printing company out of Louisville, has switched to reusable plastic shipping boxes and no longer uses "proof approval stickers," eliminating the production of more than 10,000 proof stickers per year.  In 2009, Fetter Group was able to add $250,000 to its bottom line through its efforts to reduce waste.
Florida Department of Financial Services, Division of Legal Services –The Division has implemented several environmentally friendly practices. Its paper reduction efforts saved Florida taxpayers more than $1 million in 2009.  TBy switching to electronic processing tools, paper use was reduced by 1.5 million pages per year, saving  more than $85,000.
Georgia Environmental Protection Division, Tradeport Complex – In 2009, employees recycled 100 tons of traditional recyclables and diverted one ton of used coffee grounds for use in home compost bins. These efforts saved taxpayers almost $6,500 and eliminated greenhouse gas emissions equivalent to nearly 37,000 gallons of gasoline.
The WasteWise program is a free, voluntary partnership that helps businesses reduce their environmental impact and find cost savings through innovative waste reduction and recycling activities. Currently, over 2,700 participants and endorsers are involved in the program.
For more information on the WasteWise program and the award winners, visit http://www.epa.gov/epawaste/partnerships/wastewise/events/2010awardees.htm.