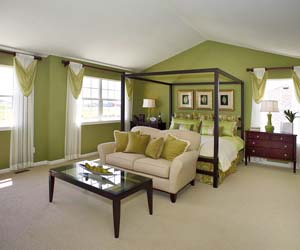 January 29, 2010 a new code was passed in the beautiful state of Illinois. The code requires contractors to meet or exceed the energy standards established in the 2009 International Energy Convservation Code when building a new home. Quite a few contractors are unaware of this new code, but Gerstad Builders is in compliance.
Many are reporting that the new code in Illinois is one of the most restrictive when it comes to conserving energy in new homes. It's good for the environment, but can translate into higher costs for homebuyers.
Code enforcers had to learn the new standards and are now cracking down in full force. Now is a great time to buy a Gerstad Builders home, since for the next few months they will absorb the additional costs of energy efficient upgrades, since shortly they will raise prices $5,000 on each home to cope with the costs. That makes now the perfect time to receive all of the new energy upgrades for free in the following Illinois communities: Liberty Trails in McHenry, Dawson Creek in Poplar Grove, and Pheasant Ridge in Richmond.
For more information on Gerstad Builders, visit the builder's website.