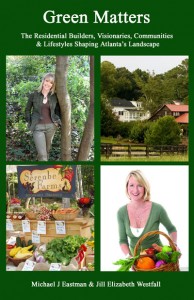 We are lucky enough to have the opportunity to share with you a brief excerpt from the book "Green Matters: The Residential Builders, Visionaries, Communities & Lifestyles Shaping Atlanta's Landscape." In this particular column, Michael Eastman and Jill Westfall  interviewed Laura Turner Seydel (who is pictured in the top left photo on the book cover), the homeowner of EcoManor:
Laura and Rutherford Seydel live in the first LEED-certified home in the Southeastern United States. But that wasn't their plan when they bought the lot in 2005. Days after they bought the place, a 150-year-old oak tree came crashing through the 1920's house occupying the land, essentially splitting it into two. Subsequent insurance hassles left the house a 'mold factory' as rains soaked the inside. A tear down became inevitable and then as Turner Seydel says, "the stars lined up." EcoManor, today, serves as a showcase for green living through a mix of progressive new products and environmentally responsible techniques and is an educational tool for builders, architects, designers, and landscapers.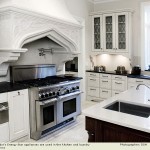 "EcoManor was first given a Silver certification," Turner Seydel said. "After adding a few extra bells and whistles, like a permanent doormat made from recycled materials to keep dirt and toxins from being tracked inside the house, we achieved the Gold status. For us, Gold was the highest level of certification we could be awarded. Because of the size of the house, being larger than 2,500 square feet, we were automatically deducted 10 points that kept us from Platinum contention. We made the decision to build larger than the maximum square footage set forth by the US Green Building Council (USGB) because we have a large family that used every square inch of our previous 6,000 square foot home. There are always house guests in and out and we are constantly entertaining. The USBG's rationale with limiting the square footage to 2,500 square feet is that a smaller house would consume fewer resources, thus minimizing its environmental footprint. However, in our case, EcoManor is 6,200 square feet, but so energy efficient that we still conserve more resources and have lower utility bill costs than our neighbors."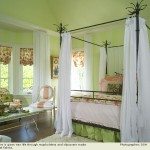 "Originally we were going to build our new home to EarthCraft standards, but my husband Rutherford was working closely with Dennis Creech, Founder and Director of the Southface Energy Institute, who informed us of the pilot program for LEED for Homes. He was so in tune with the latest environmental building practices, that with him on our side we knew what we had to do. When this opportunity came to us to be the first LEED-certified home in the country we knew we had to invest a lot of ourselves and convince the right people in Atlanta to do the same thing. We already had EarthCraft-certified builders in place, so it wasn't hard for Rutherford to convince them to become LEED-certified. From there, we aligned ourselves with the right industry subcontractors who were experts in their fields and the rest fell into place."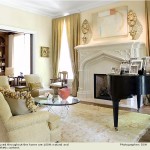 "LEED for Homes was in its pilot program when we started rebuilding and it only made sense for us to be part of it. Instead of doing a minor green renovation, we were awarded four environmental certifications for our efforts in building EcoManor. Along with the LEED for Homes and EarthCraft certifications, EcoManor is Energy Star rated, which means all of our appliances and mechanics are Energy Star approved and use less energy and water than standard appliances. We focused a lot of our attention on the outdoor landscaping and received the National Wildlife Federation's Backyard Certification. A good portion of the backyard was left in its original state, but we added a water feature for birds and other creatures, planted all indigenous and drought resistant plants, as well as planted for pollinators."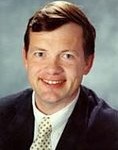 Michael Eastman is an Atlanta Relocation Specialist, Columnist, Co-Author of "Green Matters: The Residential Builders, Visionaries, Communities & Lifestyles Shaping Atlanta's Landscape" and a 1984 graduate of Yale University with a B.A. in Economics. He is a member of the Million-Dollar Club and a 2007 award recipient for multi-million dollar sales volume. He has 20-plus years sales experience, has generated over $70 million in revenue and is currently with Solid Source Realty. He is also the Founder of TeamIvy, a 12-year-old professional networking organization in Atlanta comprised of nearly 2,000 alums from the Ivy League Universities and Seven Sisters Colleges. Board members include graduates of Yale, Harvard, Bryn Mawr, Emory, Cornell and the Wharton School of Business. TeamIvy hosts Business Networking Breakfasts and Luncheons with Guest Speakers, fund raisers, Tables for Eight dinners, wine tastings, and book signings.
Jill Elizabeth Westfall was a bylined Contributor to Money magazine for 15 years, and has shared investing and cost-cutting tips with HGTV's The Front Door, Glamour magazine, Woman's Day Online, and BobVila.com. Her work has also been featured in People, MORE, Time, Newsweek, Newsday, The New York Times, The New York Daily News, The Atlanta Journal-Constitution, Newsday, CNN International, Rocky Mountain News, The Asbury Park Press and The Anchorage Daily News. She is the co-author of "Green Matters: The Residential Builders, Visionaries, Communities & Lifestyles Shaping Atlanta's Landscape" (January 2009).