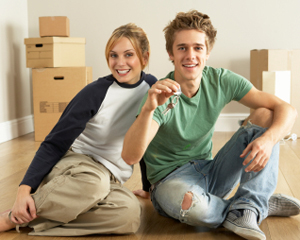 Buying a home is likely the biggest financial decision you'll make. What should first time home buyers know before getting started? The Equifax Finance blog real estate pros came up with a list of four things every first time buyer should know to help avoid common first time buyer pitfalls/mistakes, in the recent article, "
First-Time Homebuyers: The Four Mistakes You Need to Avoid."
Know Your Credit Score: If you have a bad credit score, you're wasting time (unless of course you have the funds to buy a home in cash — which is unlikely). Without a decent score, you won't be able to get financing for a mortgage. Knowing your score in advance will set you up for making decisions about whether or not to buy, and what kind of lending terms and interest rates you can expect. Check your credit for free three times a year from the three major credit reporting agencies (TransUnion, Experian and Equifax) and make smart credit decisions, like paying bills on time to keep your score up.
Get Pre-Qualified: Getting pre-qualified early in the process will not only let you know how much you can afford, it will set you apart from other buyers who are less serious and/or may not be able to get the financing that they want. Getting pre-qualified not only helps you, but it helps your agent and sellers, as it signals to them that you are ready and able to buy.
Know Home Values and Prices: Knowing the home values and prices in the areas you're looking will arm you with the knowledge to be a savvy shopper and get the best deals. You can and should look up prices of homes for sale online, but you should also ask your real estate agent to provide you with some recent sales statistics. He/she can pull recent figures that will help you in your search, and will help provide perspective about pricing on homes that you're interested in.
Assemble the right team: Find an agent that is knowledgeable about your area, experienced and trustworthy. You need an agent that you can feel confident in, and you're likely to find the best fit through word of mouth as opposed to finding someone online. Ask your friends, family, coworkers, neighbors, etc., for recommendations on an agent. Then, meet him or her and find out how long they've been working in your area, how many clients they have, if they have expertise with first time buyers, etc.
Get more real estate tips at the Equifax Finance blog as well as tips on retirement, insurance, taxes,
credit score, identity theft protection and more.