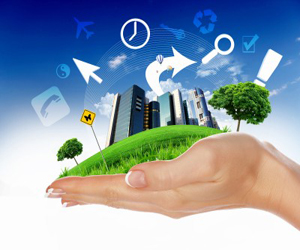 The National Association of Home Builders (NAHB) is pleased to announce that they are now accepting submissions for its 2013 NAHBGreen Awards. Individuals, companies and organizations are recognized annually for excellence in residential green design and construction practices, advocacy efforts and green building programs.
This year, the award winners will be announced in conjunction with the 2012 International Builders' Show in Las Vegas on January 23.
"The NAHBGreen Awards showcase the best and most innovative work in green," said NAHB Chairman Barry Rutenberg, a home builder from Gainesville, Fla. "This is an excellent opportunity for industry professionals to be recognized for their hard work."
Both members and non-members can apply for these prestigious awards. In order to be eligible for the Green Project of the Year categories, projects must have been started no earlier than January 2010 and substantially completed by December 2012.
Project of the Year award categories include: single family, multifamily, remodel and site development. You may also enter to win Advocate of the Year.
All projects must be scored to the ICC-700 National Green Building Standard to ensure fair comparisons for judging purposes. This can be done by using on the online Green Scoring Tool.
All entries must be received by October 18, and application fees are $250 for Project of the Year categories and $150 for the Advocate of the Year award.
For more information or to apply, visit www.nahb.org/greenawards. For examples of green building in Atlanta, visit Atlanta Real Estate Forum.
If you have any questions, please contact Chad Riedy at criedy@nahb.org.